Weather and soil conditions take their toll on Waterford foundations. It's quite typical for foundations to eventually need repair. However, spotting and addressing foundation damage is not easy for most homeowners who are not trained foundation experts.
Fortunately, Bluebird Foundation Repair & Waterproofing can spot such issues with ease. Our dedicated team has the expertise you need to keep your foundation in excellent condition. We will start by helping you identify some key issues: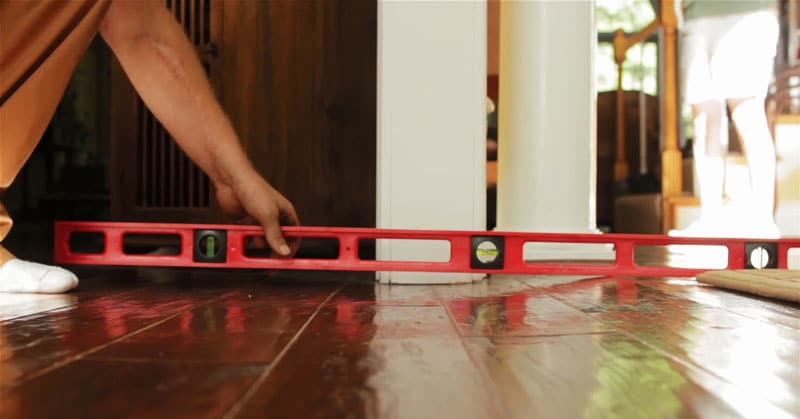 How to Spot Foundation Damage
The foundation of your home surrounds you every day. Think about your walls, your floors, and even your chimney. Foundation issues can be much easier to recognize once you understand what you are looking for. Here are some classic signs:
Cracks in Drywall – Drywall cracks are not always easy to spot, as they start very small. If the underlying foundation issue is not addressed, the cracks only grow.
Cracks in Floor – Ceramic tiles, concrete slabs, and other flooring may crack when your foundation settles. Cracked floors are a warning sign that you may have a foundation problem on your hands.
Cracks in Corners – Shifting, settling foundations may also create cracks in vinyl and siding material. If you notice any gaps between siding and in corners, it's time to check your foundation.
Cracks in Brickwork – Much like drywall cracks, brickwork cracks will happen if your foundation is moving or damaged. If you notice significant brickwork cracking, contact an expert as soon as possible.
Leaning Chimney – Don't take a leaning chimney lightly! It may be telling you something: that your foundation is in jeopardy.
Why is Foundation Repair Important?
Foundation issues are not something you want to overlook. The longer they go untreated, the worse they get.
A minor foundation problem presents the perfect time to act. Foundation issues are progressive. Repairing them early is more affordable and will save you from worse repairs later on.
The best part about foundation repair is that it preserves the value of your home. Foundation damage and problems are major red flags to buyers, and they drastically reduce the value of your home. Repairing the damage as soon as possible helps preserve the structural integrity and value of your home.
Bluebird Foundation Repair in Waterford Township, MI
Now is the best time to fix up your foundation with Bluebird foundation repair services near you. We use high-quality, proven products and techniques for all projects. Every single one of your home tools and methods is engineered to deliver optimum results.
No matter what your foundation needs are, we have the equipment and expertise to help. We leverage deep-driven steel piering systems with heavy-duty piles for heavy structures. For lightweight structures, we typically use helical piering systems. Moreover, by using carbon fiber, we can provide additional support to damaged beams or walls, and we use slab brackets to uphold falling slabs.
Contact Bluebird Today
We provide state-of-the-art technology for foundation repair in Waterford Township. Our foundation repair experts near you use advanced techniques, specialized equipment, and extensive knowledge of foundation structures to identify the root cause of foundation damage and provide customized solutions to fix the issue.
Our team is here to help Waterford Township residents examine and repair their foundations. To learn more about our services and how we can help, contact us today. Outside of foundation repair, we also offer basement waterproofing, crawlspace waterproofing and seawall repair throughout Waterford Township.