Homeowners should also understand how to protect the integrity of their home's structure long-term. The reality is that many homeowners overlook the foundation until issues grow so severe that they cannot be ignored any longer. In some cases, this is because they hope that foundation issues will not have any long-term effects, while in others they are worried about the potentially high prices of foundation repairs.
Unfortunately, waiting is exactly what will cause the problem to be much more costly when it is finally addressed.
These are issues residents of Traverse City will no longer have to face alone, as Bluebird Foundation Repair & Waterproofing can guide them through the process of assessing damage on foundation and provide repair services to guarantee they will not have to endure bigger issues in the future as a result of long-term neglect of foundational damage.
Although homeowners may struggle to determine when it is time to call for help, there are some signs that can serve as indicators of foundational damage that requires immediate attention.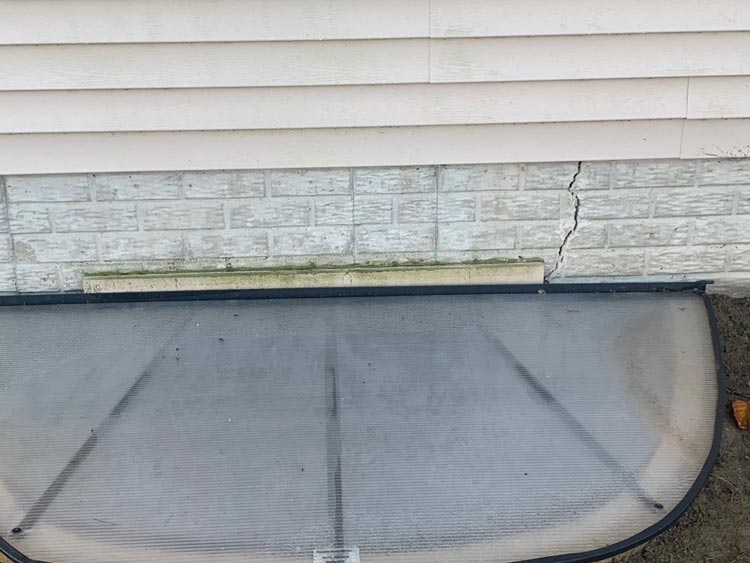 When should owners call for help?
Identifying foundational troubles early is essential to preventing said damage from worsening over time and developing into issues that will affect other areas of the home. Additionally, early detection can help keep repair costs down before problems grow more severe. This will allow homeowners to save money in the long run and rest assured knowing that their investments are safe.
Signs of a damaged foundation include:
Cracks in brickwork, corners, floors, drywall, and stucco (due to foundational shifting and settling)
Gaps in door frames and/or windows (as a result of wall movement derived from foundational activity)
A leaning chimney (due to a sinking foundation).
Why is taking action important?
A neglected foundation can grow weaker over time. When this happens, it may even pose a threat to your family's safety. In fact, it is rare for problems with the foundation to not get worse over time. Furthermore, resolving foundational issues early will save homeowners money in the long run. When they are ready to move on and put the house on the market, they can rest easy knowing that their home will catch eyes.
What is the cost of foundation repair?
Foundation repair costs will depend on variables such as the size of the damaged area, type of structure, and more. However, Bluebird Foundation Repair & Waterproofing is committed to providing affordable services while guaranteeing the highest quality and unmatched customer service.
We even offer a free inspection to better assess the situation and will provide a free estimate that is specific to the situation.
Bluebird for Foundation Repair in Traverse City, MI
Bluebird Foundation Repair & Waterproofing offers both home and commercial foundation repairs.
We are a certified RamJack installer that offers a plethora of foundation repair approaches, including the helical piering system, deep-driven steel piering systems, wall tiebacks, carbon fiber, and slab brackets.
Additionally, we have experience dealing with leaking foundations, which can not only damage the structure of a home but also be harmful to the health of your family. Outside of foundation repair, we also offer basement waterproofing, crawlspace waterproofing and seawall repair throughout Traverse City.