You don't have to look far to find a Michigan home with a nice, roomy basement. Basements are perfect for storing old clothing and other items, exercising, or just relaxing.
That said, basements are not infallible, as their location makes them much more vulnerable to flooding and other nasty water issues. Water can leak into the basement from the foundation or leaky pipes. Once water gets into the basement, you're looking at expensive, time-consuming repairs.
Even if you don't plan to finish your basement, it's not an area of the home you can forget about. If you leave water damage to worsen for too long, it becomes the perfect home for so many unwanted visitors. Think mold and mildew, as well as rodents and various insects.
Bluebird Foundation Repair & Waterproofing can help to stop to these issues by providing affordable basement waterproofing services near you!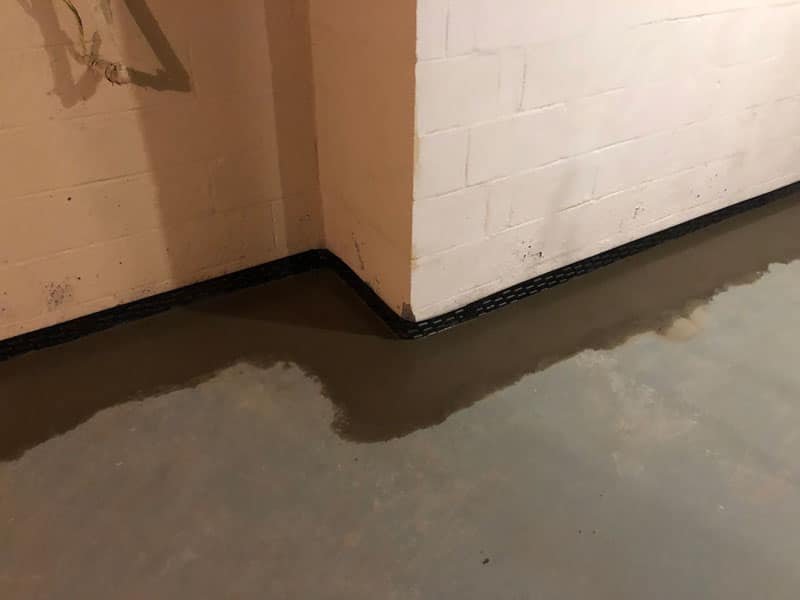 Benefits of Basement Waterproofing
Mold is a major concern with basements, and waterproofing can help. But mold prevention is not the only benefit of a masterful basement waterproofing job. It also offers several key benefits such as:
Renovation Preparation – If you plan to finish off or remodel your basement, waterproofing is vital. Without waterproofing, there's a good chance that you'll have to rip out all of your progress later on due to water damage.
Lower Insurance Costs – Water damage is a common insurance claim homeowners have to make. Oftentimes, you won't notice until a slow leak causes an expensive repair. Waterproofing your basement prevents water damage, which helps you avoid expensive insurance claims. Not to mention, insurance companies will hike your premiums after you make any claims concerning water damage.
Improve the Air Quality – Mold and mildew are dangerous for our air. Basements are a prime location for mold, especially when they are damp. Waterproofing keeps your basement dry, which prevents mold and mildew so that you can breathe better air.
Boost Property Value – Water damage lowers the value of your home. Waterproofing prevents this while also giving future buyers peace of mind. It's a powerful selling point.
Basement Waterproofing in St. Joseph, MI
Water in the basement is a major problem that you want to avoid. Moisture causes extensive damage, and waterproofing will help you prevent this from ever happening.
Professional waterproofing is essential for ensuring the quality and durability of your waterproofing. The team at Bluebird has the experience you need for your basement waterproofing. We start by assessing your basement to determine the most effective waterproofing approach. We will then come up with a reasonable quote and explain to you how we arrived at that number.
We have over 20 years of experience, so you can rest easy knowing that we understand what a healthy basement should look like. We take the quality of our work very seriously. We offer affordable basement waterproofing, alongside our impeccable service.
You can count on us to help you keep water and mold out. Learn more about our waterproofing service today by contacting us! Outside of basement waterproofing, we also offer foundation repair, crawlspace waterproofing and seawall repair throughout St. Joseph.