The integrity of your entire building rests on the foundation. Ensuring that your foundation is in good condition is essential for keeping your home or business safe.
Foundation issues are quite common, and nothing to panic about when addressed quickly. Midland Michigan weather, soil conditions, and more can eventually cause some damage to your foundation. Identifying and repairing foundation problems is not easy for most homeowners, which is why Bluebird Foundation Repair & Waterproofing is here to handle any foundation issues you may have.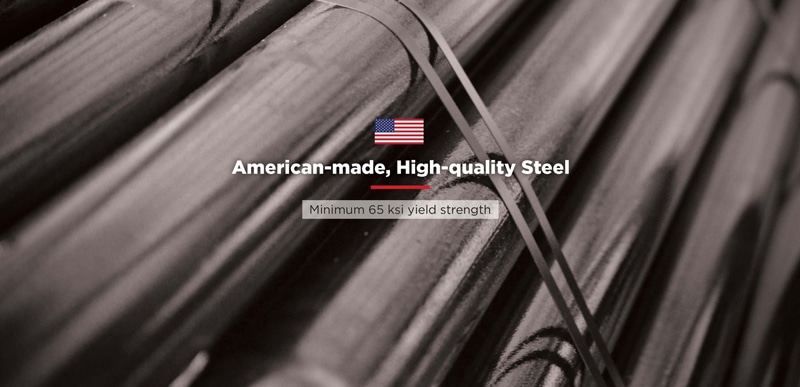 Warning Signs of Foundation Damage
When your foundation has an issue, it can cause symptoms around the rest of your home. Here are some common signs of foundation damage to keep an eye out for:
Floor Cracks – Hard floors may crack when your foundation shifts or cracks. If you notice cracks in your tile or concrete, it's time to check your foundation.
Drywall Cracks – Examine your drywall for any cracks, especially ones that get bigger over time. A shifting foundation may also move your walls, thus creating cracks.
Brickwork Cracks – Cracked brickwork may also contribute to drywall cracks. If your brick structures are cracking, there could be a serious foundation issue.
Leaning Chimney – Another telltale sign of a shifting foundation is a leaning chimney. If your chimney starts looking like the Leaning Tower of Pizza, it's time to call a foundation expert.
Benefits of Midland Foundation Repair
Foundation problems only worsen over time. Allowing them to persist can lead to serious damage to your entire home. Failing foundations lead to walls and floors collapsing. Eventually, your basement and entire home will cave in.
A minor foundation problem is essential to address. If you're able to catch foundation damage before it escalates, you have an amazing opportunity to correct the issue and prevent further damage. Repairing small problems is far easier and less expensive than waiting until the foundation damage is severe.
Additionally, a damaged foundation hurts the value of your home. Failing to address foundation issues can drastically reduce the market value of your home when it comes time to sell. On the other hand, Midland foundation repair can resolve your foundation problems and help your home retain its value.
Bluebird Midland Foundation Repair
Bluebird has foundation experts ready to fix up your foundation.
We are a RamJack certified installation company. We only use products and equipment that have been extensively tested all around the country. You can count on us to deliver efficient, high-quality foundation repair to your Midland property.
We offer a wide range of foundation repair solutions. With our helical piering system, we handle lightweight structures. For heavier structures, we use heavy-duty piles and piers to get the job done. When necessary, we may also use carbon fiber to provide additional support to damaged walls and beams. Falling slabs? We can uphold your concrete foundation with slab brackets.
For Midland foundation repair that you can trust, look no further than Bluebird Foundation Repair & Waterproofing. Our foundation experts will carefully assess your foundation and determine the best course of action. Learn more about our Midland foundation repair services or schedule an appointment today by contacting our team! Outside of foundation repair, we also offer basement waterproofing and crawlspace waterproofing throughout Midland.