Water gives everything life, from the flowers blooming in your front yard to the tall tree at the corner of your street. It quenches your thirst and refreshes your body. It can also harm your home's walls and floors if you are not careful. Seepage, rain, humidity, leaky pipes are all common culprits of water damage.
Unfortunately, your basement usually bears the brunt of this damage. When water regularly drips through the cracks in your foundation while poor heating and cooling build up moisture, you'll find yourself with a lot of condensation and mold.
To some Midland residents, the basement may be a mere afterthought. Some might not even venture into their basements very often unless they are packing something away or completing maintenance. There are, however, plenty of health hazards indirectly or directly associated with basement leaks. Failing to take them into account can cause a whole host of issues down the line.
That said, you can combat many of the issues caused by water damage by having your basement waterproofed by professionals. Here, we will highlight some of the key benefits of waterproofing the basement.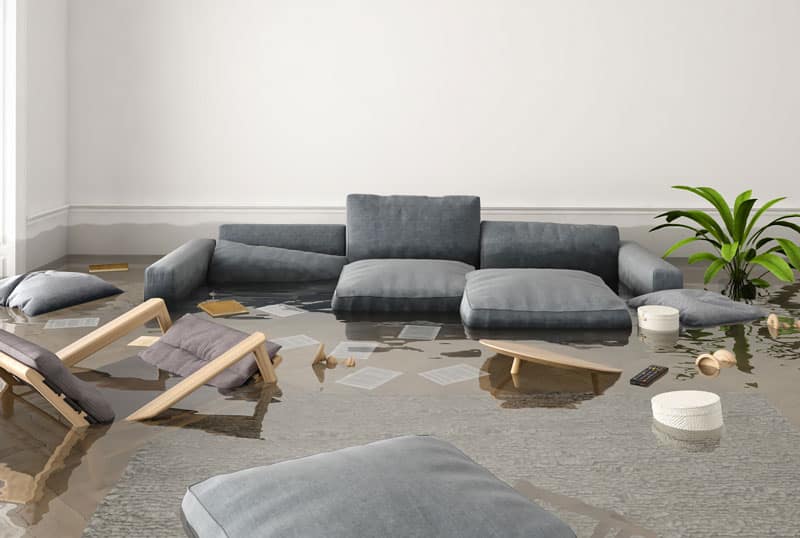 Why Waterproofing Your Midland Basement Matters
As it turns out, basements can house more than old Christmas lights, spiders, and dust. Once moisture sets in from even a light rain or minor drainage issue, mold and fungi will happily take up residence. Many people experience terrible allergic reactions to mold. Not to mention, it neither looks nor smells pleasant. As for fungi, when it takes hold in your basement and starts chipping away at your home's structure, the damage done can get expensive fast.
The benefits of basement waterproofing go beyond just preventing mold and structural damage. Also consider:
Effortless Remodeling Efforts – When it comes time to convert that unfinished basement into your special oasis, you can rest easy knowing that you don't have to tear everything apart before you do it. Waterproofing the basement before investing in any renovations guarantees that you and your family will have a safe, dry, mold-free place to relax anytime.
Skyrocketing Property Value – If you ever choose to sell your Midland home, it won't be such a hassle when you can tell your prospects that your basement has been waterproofed by experienced professionals. Not to mention, when your basement is waterproofed and free from costly water damage, you are more likely to sell your home at a competitive price.
Unbeatable Insurance Rates – No homeowner wants to deal with steep insurance rates. Investing in a thorough waterproofing job now can prevent costly damage down the line––damage that sends your insurance rates through the roof.
Bluebird's Basement Waterproofing Services
Waterproofing your basement may seem like a daunting task, but you don't have to go at it alone. In fact, you should not attempt to remedy leaks on your own. At Bluebird Foundation Repair & Waterproofing, we have the tools and skills needed to do a thorough, safe, and high-quality waterproofing job.
At Bluebird, we invest lots of time and effort into training our employees to address your waterproofing concerns with ease. They can attend to concrete lifting projects and identify and tackle leaks smoothly and carefully. Our combined 60 years of experience shows just how much we are ready to put into your project!
Above all else, we aim to treat your home as its own case. We know that no two homes are the same and so will examine your basement thoroughly for leaks, damage, and other concerning issues. Then, we'll come up with a plan that makes sense for you.
Contact Bluebird Foundation Repair & Waterproofing Today
Waterproofing your basement does not have to be a chore. Give Bluebird Foundation Repair & Waterproofing a call today! We'll come out and give you a quote so that we can get to work! Outside of basement waterproofing, we also offer foundation repair and crawlspace waterproofing throughout Midland.