Your home's foundation keeps your entire house stable for decades at a time—at least, it should if your foundation is healthy. That is why it is so vital to monitor it regularly and call for foundation repair in Livonia, MI.
Some homes may have foundation issues for years without anyone ever noticing. As a result, it is tough for most homeowners to see the problem and act accordingly.
Bluebird Foundation Repair & Waterproofing can handle these issues. Let's go over what foundation repair entails and what we can offer to fix those problems: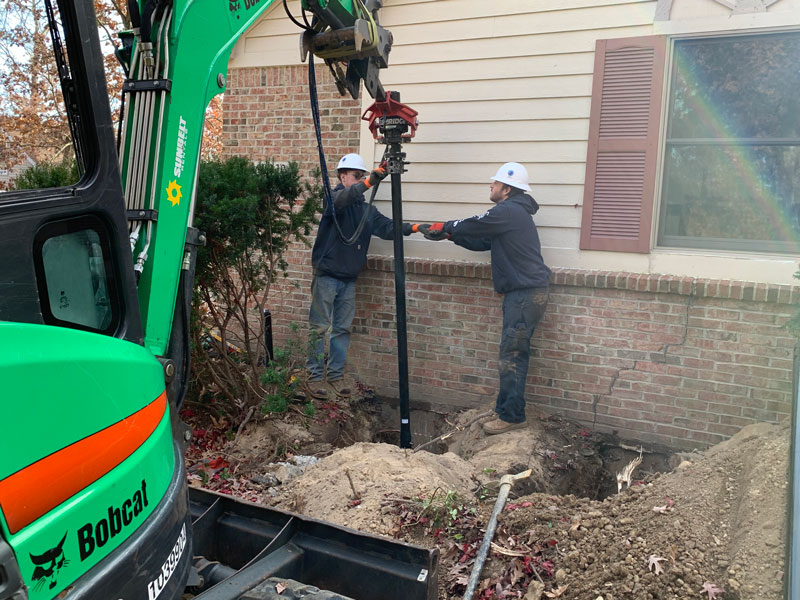 Signs of Damaged Foundation
Once you know what to look for, finding signs of foundation damage is not too tricky. The most common sign of damage is cracks anywhere in your foundation, including:
Drywall (results from shifting foundation and moving walls)
Floors (any material)
Brickwork (often also indicates that there is something going on beneath the drywall)
Corners (marked by wide gaps in vinyl sidings and other materials)
If you note cracks in any of the areas mentioned above, do not wait. Call a professional as soon as possible. Today, cracks may seem like a minor inconvenience. Eventually, however, they will become so much more than that.
Apart from the issues mentioned above, you may also notice that your chimney is leaning if your home has any structural damage. Do not ignore this symptom either.
Why Should I Repair My Foundation?
We can't stress this enough: foundation issues will not heal themselves. As long as the ground beneath your home keeps shifting and the Michigan weather takes its toll, the problem will only get worse if no one intervenes. Not only will postponing repair lead to more extensive damage, it will also be much more expensive to fix.
What's more, you want to keep these things in mind for the future, should you ever decide to move on and sell your home. Potential buyers will look critically at your home's foundation to ensure that it is safe and will not cause them any trouble in the future.
Leading Foundation Repair Services in Livonia, MI
If you have read the above and have come to the realization that your home is indeed suffering from foundation issues, do not worry. Hope is still alive, especially with Bluebird at your side.
We have been Ram Jack certified, which guarantees that we use materials that have been proven again and again not only to be excellent but also to be safe for your entire family. You do not have to worry about taking a chance on something that has not yet been tried.
We employ the following systems and materials, depending on the build of your home and what the situation calls for:
Helical piering systems (lightweight structures)
Deep-driven steel piercing systems (heavy structures)
Heavy-duty piles and piers
Carbon fiber (for walls and beams with notable damage)
Slab brackets (for slabs that have fallen out of place)
Call Bluebird for Foundation Repair in Livonia, MI
Ready to see what stellar foundation repair in Livonia, MI looks like? Give us a call today, and we will come give you your quote. Outside of foundation repair, we also offer basement waterproofing and crawlspace waterproofing throughout Livonia.