Water can sneak into your home and cause damage without you even knowing. Crawlspaces are one of the most common areas of the home to experience water damage and excess moisture. Most homeowners rarely visit their crawlspace, so by the time they do notice, the water damage is often severe.
Simply waterproofing your crawlspace can prevent water damage and the problems associated with excess moisture. Above all else, waterproofing will help you protect your home and gain peace of mind.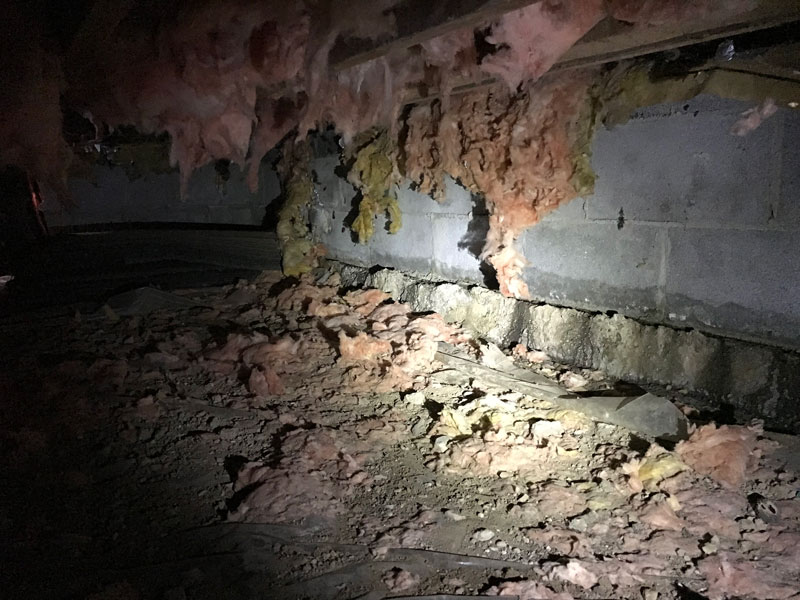 How Crawlspace Waterproofing Helps
The crawlspace is a small area, about 1-1.5 meters high, between the ground and your first floor. Crawlspaces are named such because navigating through them requires crawling, unlike a basement, which tends to provide much more room for storage and recreation.
Typically, people only go to their crawlspace to access stored items or the electric components and piping. Even though you may not use it much, you still want to ensure that your crawlspace remains dry and safe, as flooding is common. Here's how water can harm your crawlspace:
Mold and Mildew – Mold and mildew love cool, dark spaces, like a crawlspace. Moisture is yet another risk factor for mold, so when moisture gets into your crawlspace, it creates the perfect storm for mold growth. Mold and mildew harm the structure of your home, but they also reduce the air quality (especially for those with asthma and allergies). Keeping your crawlspace dry and free of moisture is one of the most important steps you can take to prevent mold.
Pest Infestation – The crawlspace is a common entry point for pests like rats, insects, and other critters. Worse yet, most pests are attracted to water (or will even enter your home through water). Crawlspace waterproofing keeps the area sealed and dry, which also keeps pests away.
Wood Rot – Water has a disastrous effect on wood. Over time, the moisture, along with the organisms in it, will eat away at wood causing wood rot. Wood rot is damaging to your home and can warp your walls and floors. Waterproofing is an excellent way to keep the wood dry and prevent rotting.
Livonia Crawlspace Waterproofing from Bluebird
Bluebird has your back when it comes to protecting your crawlspace. Our in-house waterproofing team has over 20 years of combined experience. We are here to handle all of your waterproofing needs for a fair price.
No matter how big or how small your waterproofing job is, you can count on the dedicated Bluebird team to get it done right. We are 100% committed to quality workmanship and service, and we'll help you keep your crawlspace dry and protected. We use only the best materials and methods for each and every project.
Now is the time to protect your crawlspace and keep water out for years to come with Bluebird Livonia crawlspace waterproofing. To learn more about our waterproofing services or to schedule your assessment, contact us today. Outside of crawlspace waterproofing, we also offer foundation repair and basement waterproofing throughout Livonia.