You want a safe, comfortable home to call your own. While you can make your home more comfortable with new couches or a crackling fireplace, there's one element that you should never overlook if you want to ensure your family's safety: a sturdy foundation.
Foundation issues are common but can be very difficult to find to the untrained eye. At Bluebird Foundation Repair & Waterproofing, we are happy to help residents with foundation repair in Lapeer, MI. Below, we will cover how we handle foundation repair and what you can expect.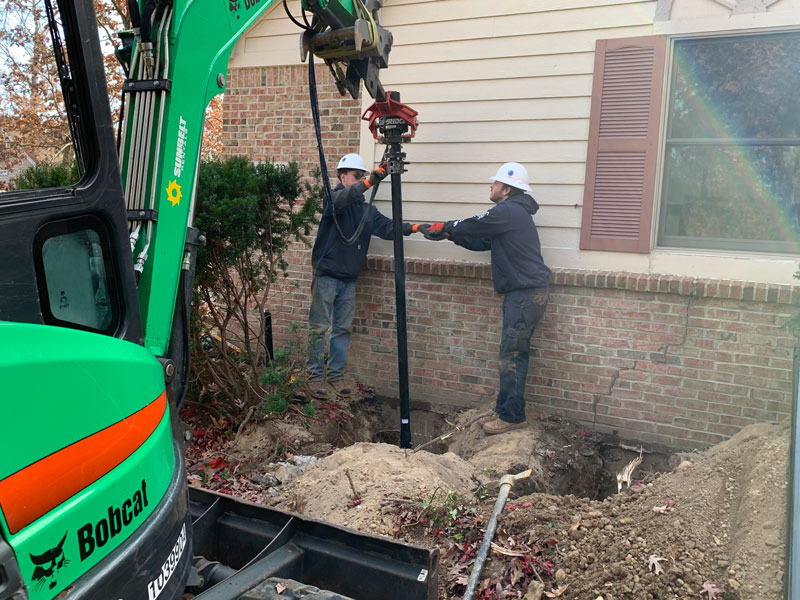 Signs of Damaged Foundation in Your Lapeer Home
The symptoms of a damaged foundation can show up just about anywhere, including your floors, walls, pillars, and chimney. Here are some common issues to always be aware of:
Cracks in Drywall – Even though many people overlook drywall cracks, they can indicate unspeakable damage, which usually occurs rapidly, often due to the shifting of the foundation.
Cracks in Floor – It doesn't matter if you have hard concrete floors or shiny vinyl floors. When cracks appear, you need to take action, as that may be a sign of a foundation in need of help.
Cracks in Brickwork – Cracks in brickwork may mean that there is severe, ongoing structural damage.
Cracks in Corners – Vinyl sidings may look nice, but they can be easily damaged by shifting the foundation. If you notice that your sidings look strange or have gaps in them, you should act quickly.
Leaning Chimney – A chimney should never appear to be leaning. If yours is, your foundation may be in danger.
Why Should I Repair My Foundation?
Foundational issues can get very serious very quickly. One day, it may be just strange-looking walls; the next, you may notice entire rooms closing in on themselves. Keep in mind that foundational damage adds up with time. Small issues may seem harmless, but they can quickly grow out of control if you do not monitor them.
What's more, if you want to sell your home now or in the future, you will want to address any foundational issues now. When people are looking for a new place to call home, they want to make sure that it is safe structurally speaking.
Leading Foundation Repair Services in Lapeer
No foundation issue is too difficult for us.
We take pride in our RamJack certified status, which means that the products we use are top-tier. They have been verified safe for any residential setting.
We can also work with just about any type of structure. If your home is more lightweight in design, we will use a helical piering system. If it is a heavier structure, we have a deep-driven steel piercing system that we can rely on.
Finally, if your slabs seem to be falling out of place, no worries. We have brackets to put them back in order.
Call Bluebird for Foundation Repair in Lapeer, MI
Feeling lost about the foundation damage to your Lapeer home? Need someone to take a look? Give us a call today! At Bluebird, we have what it takes to restore a foundation to its former glory. Outside of foundation repair, we also offer basement waterproofing and crawlspace waterproofing throughout Lapeer.