Have a sinking feeling about how your home or business structure is holding up? Do you want to guarantee your property will maintain its value? If you answered yes to either of these questions, you should check on your home's foundation. Due to Michigan's notorious winters, foundation repair in Lansing, MI is a common necessity among its residents. These conditions make our homes and businesses more susceptible to foundation cracks, gaps, and bulges. Keeping an eye on your foundation's condition can save you stress and money.
Bluebird Foundation Repair and Waterproofing is the best place for Lansing residents to get foundation advice and repairs. Our foundation experts near you can help you solve all your foundation repair issues. We have over two decades of helping customers fix their foundations before real trouble sets in.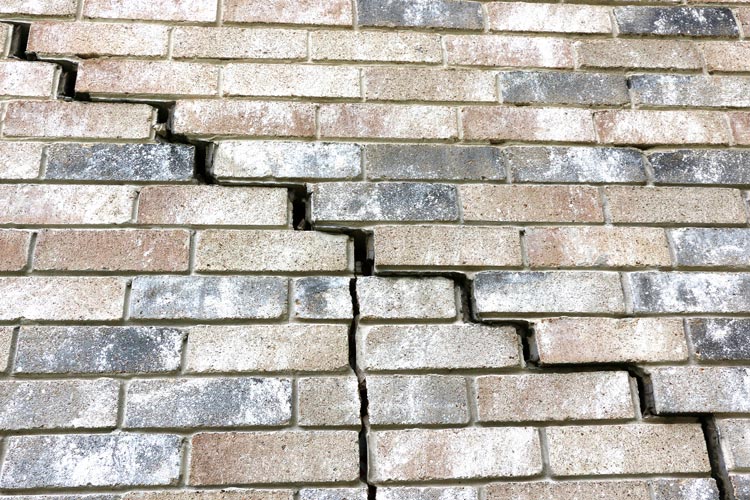 Warning Signs of Foundation Repair
Foundation issues present many distinct warning signs. To the untrained eye, some of these issues may not seem like a big deal. In fact, some may go unnoticed altogether. Unfortunately, neglecting these issues will lead to worse problems over time.
Some of the most typical warning signs of a deteriorating foundation include:
Cracks in drywall (the most common signal homeowners notice)
Cracks in brick walls
Cracks in ceramic tile or concrete slab flooring
Cracks in stucco
Gaps forming in between doors, windows, and walls
Swaying or leaning chimneys
Here at Bluebird, we have experience encountering all of the warning signs for foundation repair. Often, home and business owners do not notice them as early as they can. However, do not worry. Our trained foundation experts have both the training and the tools to identify the signs and remedy the underlying cause.
Having one of our professionals take a look for you is the right way to curb this possibility.
Professional Foundation Repair in Lansing, MI
Our 20+ years of servicing foundations in Northwest Ohio, Eastern and Central Michigan speaks for itself. We offer quality customer care, quick and easy repairs, and a variety of services for any situation:
House Foundation Lifting
Basement Wall Reinforcement
Driveway Repair
Porch Foundation Lifting & Repair
We offer different solutions based on your specific situation, always aiming to find the most efficient and least invasive solutions. If your issue is small, we want to tear up the least soil as possible. In some cases, we might align the foundation repair with a basement repair in Lansing. Our innovative methods are much less damaging and more effective than traditional foundation repairs. These services include:
Heavy Duty Steel Piering
Wall Tiebacks
Carbon Fiber
Slab Brackets
Our foundation installations are RamJack certified and heavily tested. Foundation repairs may seem like a costly expense, but in reality, they are smart investments. A solid foundation quite literally holds up the rest of your home or business. Learn more about our state-of-the-art solutions and let us save you money in the long run!
Hire Bluebird Foundation Experts in Lansing, MI
Ready to take the next step in ensuring your home's safety and value? Our friendly foundation experts are dedicated to answering any questions you may have. Reach out to us today for a free quote. We guarantee exceptional foundation repair in Lansing, MI. Outside of offering foundation repair near you, we also offer basement waterproofing and crawlspace waterproofing.