One of the easiest things a homeowner can do to expand their living space while quickly increasing the value of their home without having to break the bank is to finish or convert their existing basement.
That can mean turning their basement into an extra bedroom, new home office, recreation room, or a combination of several options. The point is you're only limited by your imagination and available square footage.
But as a homeowner, you also have to be aware that there are certain requirements that come with making a basement habitable. Chief among those requirements is the need to install an egress window in your Grand Rapids home and accompanying window well.
Don't worry, though. The professionals at Bluebird CFW in Grand Rapids, Michigan, are more than qualified to exceed your egress window needs, starting with what you can expect and what we'll deliver.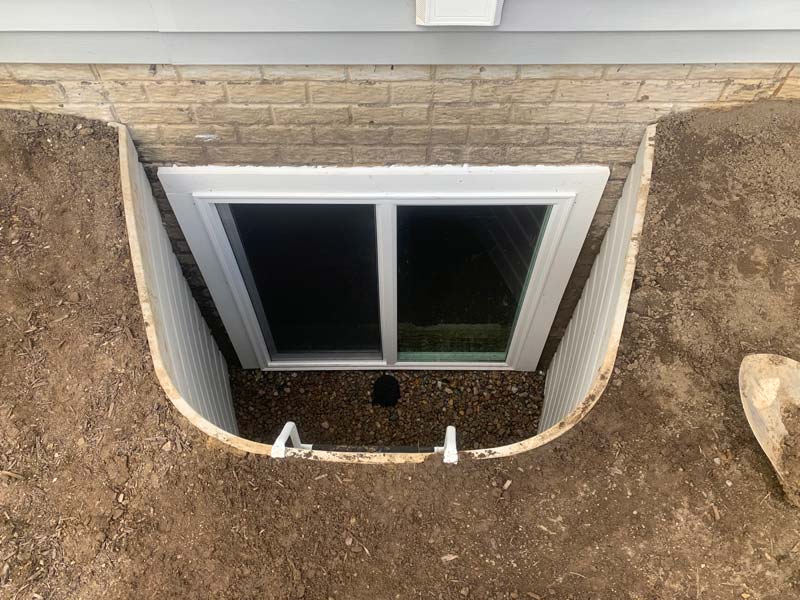 The Bluebird CFW Process
Bluebird CFW Foundation Repair and Waterproofing will:
Pull all required permits
Order all parts
Excavate when necessary
Install windows, wells, and associated covers or grates
Minimize dust during installation
Insulate and seal all seams and trims
Backfill land where excavation occurs
This list isn't exhaustive but gives a great snapshot of what you can expect from us.
Basements and Egress Windows
Let's take a more detailed look at why egress windows are a requirement for finished basements in the first place. A good rule of thumb is, if you can sleep in a room, you need to be able to get out of there. The primary way out of a room is a door. But if the door is blocked or damaged, a second way out is required. This almost always comes in the form of a window.
A basement that's habitable or considered a "living" space is no different than a master bedroom in the eyes of building codes and so an egress window is required. At a minimum, a basement window needs to be 22 inches wide and 24 inches tall.
The only difference between a basement egress window and what you find in a typical bedroom is the basement window is mostly below ground level and it's required to have a well. More on the well in a bit.
Because it is a basement, the installation can be complex. The job isn't limited to just installing a window and will more than likely involve excavation, structure and foundation work, proper waterproofing, drainage installation, and the use of specific window designs to prevent water intrusion and flooding.
For all of this, you can rely on the experts at Bluebird CFW to help you with your egress window needs throughout Grand Rapids, MI.
Egress Window Installation Services in Grand Rapids, MI
First and foremost, you can be assured our team is well-versed in the local building codes in Grand Rapids, especially when it comes to egress window installations. All the work will be done to code, and required excavation work will be completed and land backfilled to its original state as much as possible.
As mentioned above, you should also be aware that egress windows require a window well to be installed along with them. The well's depth and external space must be greater than the window's height and width to provide enough room to get out and away from the home. If you don't have an egress window and window well, this is where excavation work will be done as part of a first-time installation.
Remember, though, that our team strives to complete the job with first-time quality while also leaving your home in better condition than before the work started.
Window Well Grates and Covers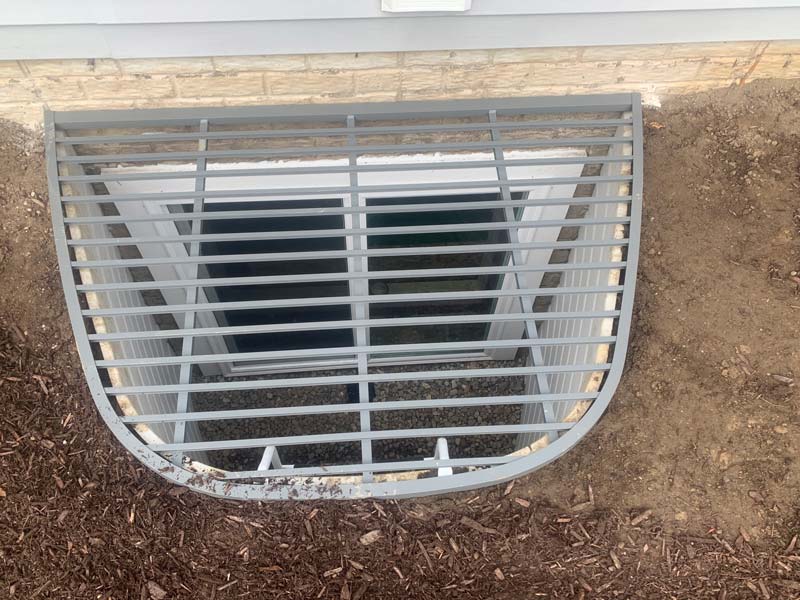 With egress windows and wells, you can't avoid the requirement for them with a basement, but you do have choices in how they look.
So, even though you can't avoid a window well, you'll have design options, especially when it comes to the shape of the well and the appearance of the grates and covers.
Besides eye-catching potential, well grates and covers will keep the occasional animal out of your well. Lastly, well covers keep yard debris, leaves, and even snow from accumulating in your well. They also help keep water from collecting in your well during times of heavy rain.
Concrete Cutting
When it comes to egress window installation in Grand Rapids, concrete and masonry cutting is sometimes unavoidable. Our team will handle any required cutting with our special tools and equipment.
We'll also strive to maintain the watertight integrity of your foundation and correct any issues discovered along the way. If you have any concerns, we'll always provide answers and recommendations to ensure you receive a maximum return on investment.
Hire Bluebird for Egress Window Installation in Grand Rapids!
Our egress window contractors have the knowledge to do the necessary work. Our team will conduct a full inspection, recommend the best area to install basement windows in your home and ensure the work is completed to your satisfaction.
Please feel free to contact us if you'd like to speak more with our experts about an estimate or for help with any questions! Along with egress window installation in Grand Rapids, MI, we also offer foundation repair, basement repair, crawl space repair and seawall repair services in Grand Rapids!