When you think of your home, you probably think most fondly of your warm kitchen, your cozy living room, maybe even your spotless bathroom. Your home's foundation is likely the last thing on your mind. However, you might want to rethink that.
Foundation issues are very common in Fowlerville homes, especially older homes. Some foundation issues can be hard to detect and even harder to address if homeowners don't know what they are looking for.
Bluebird is here to help Fowlerville residents with all of their foundation and waterproofing needs. Our experienced team will spot and correct any foundation issues you may have to help preserve the integrity of your home.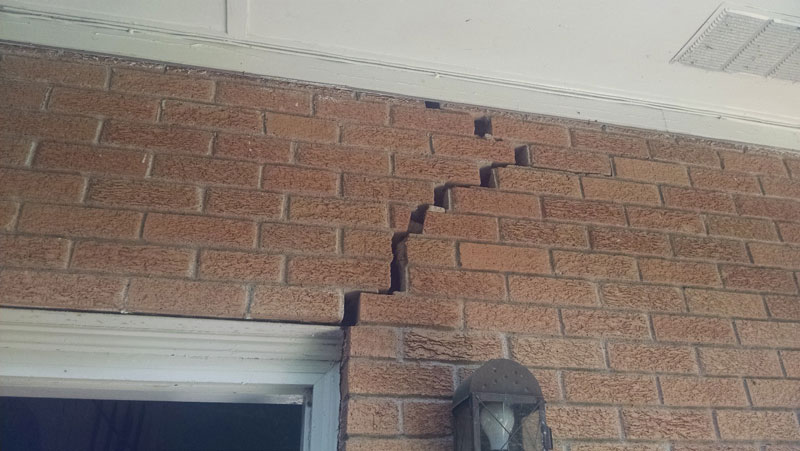 Foundation Damage Warning Signs
The foundation can impact all areas of your home. Once your foundation is damaged, it can impact your floors, chimney, walls, and more. Here are some of the most common signs of foundation damage to be aware of:
Drywall Cracks – Foundation settling will shift the walls and create cracks that worsen over time. If you spot any cracks in your drywall, keep a close eye on them.
Cracked Masonry – Noticing cracks in your brickwork or another masonry structure? There is a chance you have foundation damage.
Floor Cracks – Concrete slabs, ceramic tiles, and other flooring materials will start to crack if your foundation is damaged. If you notice cracks in your flooring, it may be time to seek help with your foundation.
Leaning Chimney – Your chimney should not look like the Leaning Tower of Pisa! A leaning chimney is a grave warning sign of foundation issues. Don't wait to contact a professional if your chimney starts to lean.
The Importance of Repairing Your Foundation
Cracks in your wall or floor may not seem like too big of a deal, but a damaged foundation is an issue that only grows more severe with time. Left untreated, a failing foundation will eventually result in the collapse of your entire home.
Does the foundation damage seem minor? All the more reason to repair it now! The worse the damage gets, the more expensive and complicated it is to repair. Early intervention is the best solution for foundation problems.
To preserve the value of your home, you must have a secure foundation. Failing to address foundation issues can lead to damage that drops the value of your home. Future homebuyers will be hesitant to purchase homes with significant foundation damage.
Bluebird Fowlerville Foundation Repair
We are a team of RamJack certified installers, using only top-of-the-line equipment and products for our foundation repairs. We find the best solution based on your foundation needs. Our foundation repair services include deep-driven steel piering for heavy-duty piles, piers for heavy structures, helical piering for lightweight structures, and carbon fiber for additional support to damaged beams and walls.
If you've noticed any of the signs of foundation damage above, act fast to preserve the structural integrity and value of your home with foundation repair. With over 20 years of experience, the Bluebird foundation experts have you covered. Contact us today to learn more about our foundation services and how we can help. Outside of foundation repair, we also offer basement waterproofing and crawlspace waterproofing throughout Fowlerville.