You should never underestimate your home's foundation, as it provides the entire framework for your home. By inspecting your home regularly for any issues in the foundation, you can save yourself a lot of money and grief in the long term.
Understandably, it can be difficult to know what to look for in a damaged foundation, especially if you have never experienced such an issue before. Things get even trickier when you realize that the foundation encompasses just about every area of your house.
But take heart, Chelsea residents! At Bluebird, we can help you pinpoint these structural woes before they become a real pain.
Signs of Damaged Foundation
Your floors, walls, pillars, and chimney all qualify as part of your home's foundation. As such, they can all suffer from unique types of damage, none of which you want to ignore for too long.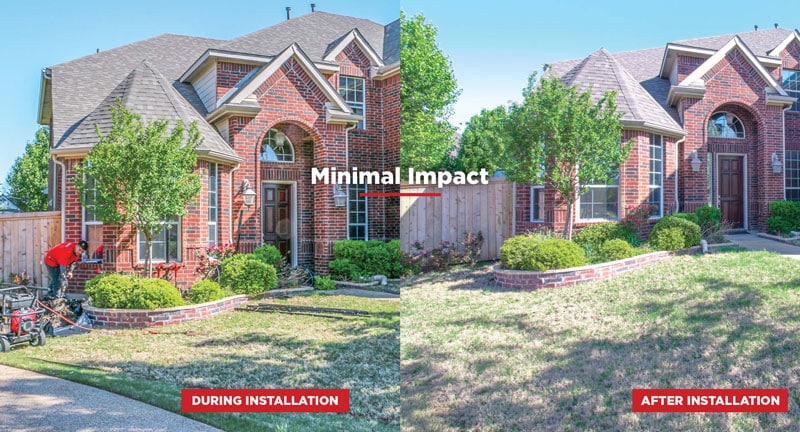 Here are the most common ones:
Cracks in Floor – If you take great pride in your smooth, shiny floors, that's great. Unfortunately, you should know that they are very likely not immune to damaging cracks, which may indicate greater issues within your home's foundation.
Cracks in Drywall – Drywall cracks can be subtle, which also makes them so dangerous. It's easy to overlook your drywall entirely if you don't notice any glaring issues. Make it a habit to check your drywall regularly for cracks.
Cracks in Brickwork – When you see cracks in your brickwork, you shouldn't just shrug them off. Such cracks may signal that more damage lies beneath the surface, in the drywall.
Cracks in Corners – It may not be your imagination if you start seeing things shift around you, especially if you notice widening gaps in vinyl siding.
Leaning Chimney – Does your chimney seem off? Don't laugh it off! There is likely something going on in your foundation, and someone should take a look.
Why Foundation Repair?
You may not think much of a small crack here or there. They may not be pretty to look at, but you can always cover them up with a well-placed portrait, right?
Unfortunately, letting little signs of damage slide can spell trouble in the future. Foundation issues only get worse with time, so it's best to put a stop to them the moment you notice them.
What Bluebird Offers
Foundation damage does not have to spell disaster for your home's health if you address the issues right away! At Bluebird, we have what it takes to address these problems.
As a RamJack certified installer, we use only products that have been carefully vetted and tested to be used in residential settings.
We also offer the following repair services:
Deep-driven steel piercing systems (heavy structures)
Helical piering systems (lightweight structures)
Carbon fiber (for a little extra support)
Slab brackets (super strength!)
Give Us a Call!
We want to help your home stand on solid ground once more! Chelsea residents interested in investing in high-quality foundation repair should get in touch with us today.
Bluebird Waterproofing and Foundation Repair can assist! Outside of foundation repair, we also offer basement waterproofing and crawlspace waterproofing throughout Chelsea.