Basements are highly sought-after features, as they are roomy, perfect for storing boxes and other items, and ideal as a cool spot to hang out.
Unfortunately, basements tend to suffer from one thing more often than other areas of your home: water damage. This is because moisture loves to make itself at home in the basement. To make matters more difficult, the basement's location beneath the ground makes it much more likely to flood. Once water gets into your basement, it can wreak havoc, causing expensive damage.
Needless to say, your basement is a critical part of your home, and thus it makes sense to keep it in top condition. Don't forget also that protecting your basement from water damage helps to protect your entire home.
The best way to prevent basement water damage is by waterproofing your basement. Your local experts at Bluebird have years of experience with Brighton basement waterproofing. Here's how we can help: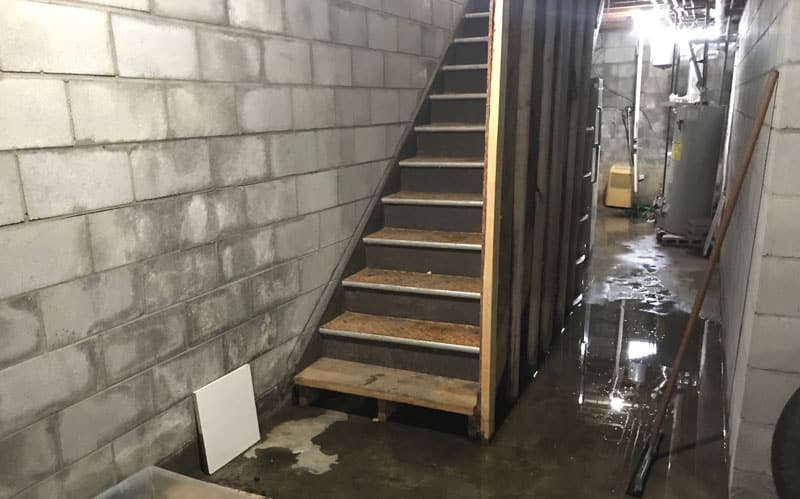 Benefits of Basement Waterproofing
Some of the top reasons for basement waterproofing include:
Better for Your Health – Basements without waterproofing are likely to grow mold and mildew due to extra moisture. Mold is not only bad for your home, but it is also bad for your health. Those with allergies and asthma tend to have the worst reactions to mold, but mold exposure is not good for anyone. Mold and mildew grow fastest in damp areas, so it's imperative to keep your basement dry with waterproofing.
Peace of Mind – A thunderstorm should not make you worry about your basement. Heavy rain is a common cause of basement leaks and floods. Put your mind at ease with basement waterproofing. You won't have to constantly worry about your home flooding or basement getting water damage.
Stronger Foundation – Basement waterproofing is great for your foundation. Your foundation supports your entire home and needs to remain stable. Waterproofing your basement will also help your foundation stay in good condition.
Increase Your Home's Value – Even if you don't plan on selling your home anytime soon, the time will eventually come. Waterproofing your basement is an excellent way to sell for a higher price when the time comes. Right now, it will help you avoid damage and keep your home safe, and in the future, it will be a great selling point for buyers.
Renovation Preparation – Basement waterproofing gives you access to additional living space without the need for expensive add-ons. Before starting your basement remodel, you must get basement waterproofing to prevent leaks and damage. Starting with waterproofing will prevent future frustrations and expenses that a flood would cause.
Bluebird Brighton Basement Waterproofing
Keep moisture out of your basement and avoid water damage with basement waterproofing. Bluebird is a top basement waterproofing company, and we've helped many homeowners protect their homes with our services. You can trust our 20 years of experience with any waterproofing job, no matter how big or small.
We'll start by assessing your basement and planning out the waterproofing strategy. You can always count on Bluebird for great service and affordable quotes. Contact us today to learn more! Outside of basement waterproofing, we also offer foundation repair, crawlspace waterproofing, egress window and seawall repair throughout Brighton.