Basements are commonly found in midwestern homes, including many in Michigan. Homeowners appreciate basements for the extra storage space, safe storm zone, and opportunity for additional living space.
However, as they are beneath ground level, basements are also prone to leaks and flooding. Water can seep through foundation cracks, come from humidity, or leak from pipes, and when it does it can wreak havoc on your basement. Over time, water can cause mold and irreparable damage that's very expensive to fix.
If you don't plan to finish your basement, it can be easy to forget about. Since basement leaks can be disastrous, it's not a place in your home to neglect.
Basement waterproofing is essential for preventing water damage and preserving the structure of your home. Bluebird Foundation Repair & Waterproofing provides high-quality, affordable basement waterproofing in Bay City, MI.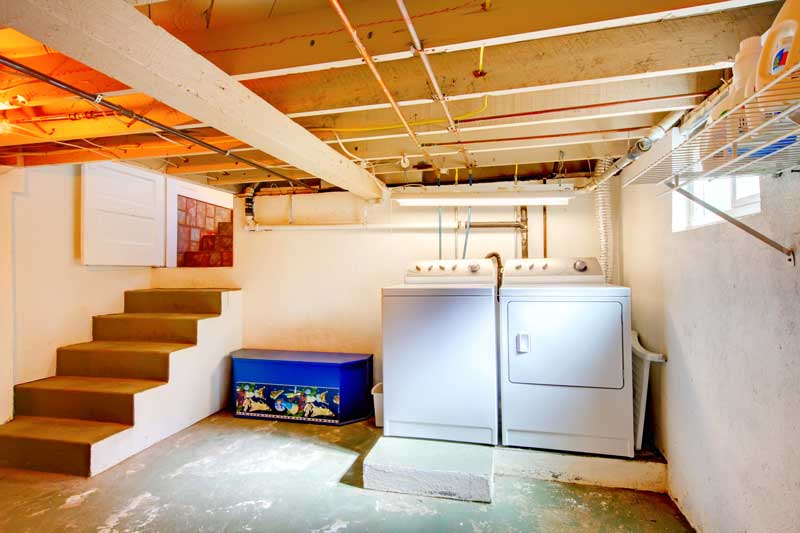 Reasons for Basement Waterproofing
Basements are a prime place for mold problems. Waterproofing your basement prevents mold and other water damage issues from occurring. However, basement waterproofing also offers several additional benefits such as:
Remodeling Preparation – Waterproofing is crucial to do prior to remodeling or finishing your basement. The last thing you want is to have to rip out drywall and carpet to deal with water issues. Waterproofing sets up your basement for long-lasting remodels.
Reduce Insurance Costs – Water damage will spike the cost of home insurance. Slow leaks are expensive to fix and will also run up your bill. By waterproofing your basement, you can avoid such insurance claims and keep your cost of insurance down.
Better Air Quality – Mold and mildew are not just pesky, they can be dangerous. Moist, leaky basements are prime grounds for mold and mildew to grow. Both will harm your air quality, threatening your family's health. Basement waterproofing can help you keep your home's air quality safe for your family.
Increase Property Value – Bay City basement waterproofing will boost the market value of your home. Homebuyers will enjoy the peace of mind that a waterproofed basement gives, and it can offer you a competitive advantage when the time comes to sell.
Basement Waterproofing in Bay City, MI
Moisture-filled basements are problematic, causing expensive damage and hurting your air quality. It's crucial for homeowners to waterproof their basements to prevent flooding and water damage, but waterproofing is not a DIY job.
To ensure proper waterproofing, you'll want the help of an experienced professional. One of the best things you can do for your basement and for your home is to contact the team at Bluebird Foundation Repair & Waterproofing.
With over 60 years of combined experience, you can count on us to get the job done right. No matter how big or small, our team is dedicated to helping you with your waterproofing needs. Our team of waterproofing experts is reliable, detail-oriented, and efficient. We offer affordable basement waterproofing in Bay City with excellent services.
We'll assess your basement and determine the best approach for your waterproofing service. You'll never have to fear basement mold or mildew in the future, and your basement will be ready for your next remodeling project. Contact us today for a free quote! Outside of basement waterproofing, we also offer foundation repair, basement waterproofing, crawlspace waterproofing and seawall repair throughout Bay City.