Water is an incredible resource, one that all life depends upon. But just because water is amazing does not mean that you want it in your Ann Arbor basement. When water gets through cracks in your basement, it is not just a small annoyance that might leave behind a musty smell. If this water is left alone, it can cause expensive damage and even promote the growth of mold and mildew.
Even if you do not venture down into your basement very often, you can likely acknowledge that it has many uses. You probably store seasonal goods in it and hunker down in its shadows when there are warnings of storms.
Bluebird Foundation Repair & Waterproofing offers basement waterproofing in Ann Arbor, MI to preserve your properties structure and longevity. However, before you do that, we would like to educate you on why waterproofing your basement matters so much: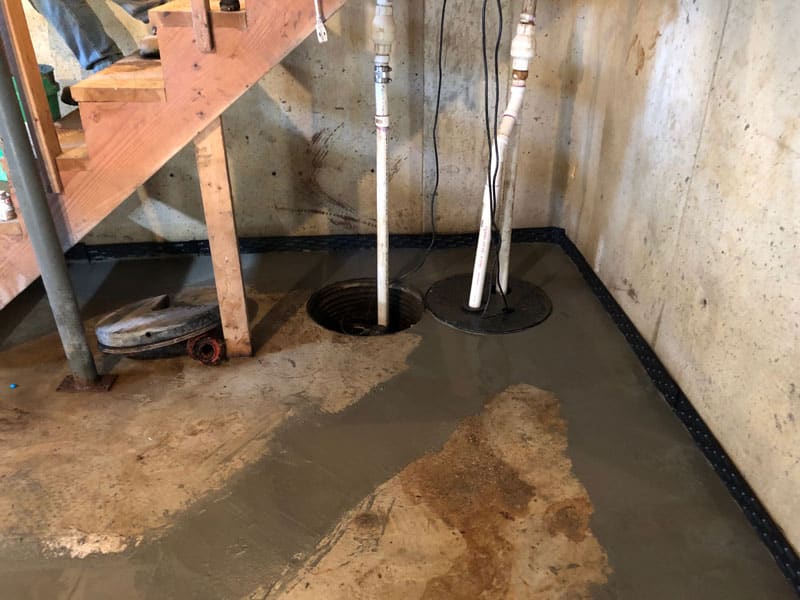 Benefits of Basement Waterproofing
Waterproofing definitely keeps mold and mildew out of your basement, but what else does it do? Here are just a few of the key benefits of basement waterproofing:
Affordable Insurance – By the time you notice the damage, you may have to make an insurance claim to fix it. Preventing water damage prevents the need for insurance claims, which helps keep your rates affordable. Instead, you can spend that money on making your basement a special place.
Prep for Remodeling – Speaking of sprucing up your basement, waterproofing is a great step toward preparing for that. Waterproofing seals your basement, providing a dry base for your renovation. Once you complete your remodel, you won't have to worry about water getting in and undoing your progress.
Air Quality – When mold and mildew are given the chance to take up residence in your basement, your air quality will suffer, which can in turn hurt your family's health. This is especially true if they are prone to allergies or suffer from asthma. Waterproofing safeguards your basement from water, which in turn ensures that mold has nowhere to grow.
Preserve Property Value – When you waterproof your basement, you are not just putting your own mind to ease. You are also ensuring that any future residents of your home won't have to worry about pesky water damage or pests––or paying to have them removed.
Consequences of Water Damage
Water damage in Ann Arbor, MI, is no stranger to the damaging effects of water as heavy rains, floods, and storms have caused significant water damage to properties in the area.
Water damage can have devastating consequences for both residential and commercial properties. It can cause structural damage, leading to weakened foundations, walls, and ceilings.
Additionally, it can create the perfect environment for mold and mildew growth, posing significant health risks to inhabitants. Water damage can also damage electrical systems, appliances, and furniture, resulting in costly repairs and replacements.
In extreme cases, water damage can even lead to total property loss and displacement of occupants. Therefore, it's essential to promptly address any signs of water damage to minimize the potential harm and costs associated with it.
Bluebird's Basement Waterproofing in Ann Arbor, MI
Now that you understand why basement waterproofing is so important, you might be tempted to take care of the job on your own. But you may wonder: how hard can it be?
But not so fast. At Bluebird, we have the experience to handle these water issues safely, as we have been encountering them for over 20 years now. We also have the tools and equipment to do a thorough job. If you do the job improperly, you might simply be costing yourself more should you ever have to correct your errors.
When you call us, we will come out and take a look all throughout your basement. Once we're done, we'll give you a quote that takes into account all the work we will have to do, and we'll make sure you understand exactly what every dollar is going toward. Once you give us the thumbs up, we'll embark on our waterproofing adventure, and we won't stop until we are done.
Want to give us a try? We can't wait to help! Call us today to get your quote. Outside of basement waterproofing, we also offer foundation repair and crawlspace waterproofing throughout Ann Arbor.