Adrian, Michigan is an excellent place to raise a family and call home, but the weather can be hard on foundations. While summers are sunny and pleasant, extreme winter cold and drastic freeze-thaw cycles can lead to foundation damage, especially for older buildings. Construction issues, shifting soil, and harsh weather are common causes of foundation damage in Michigan.
Cracks in the foundation or bulging basement walls signify settling problems; they are enough to send any property owner into a panic. While you do want to handle foundation damage in a timely manner, it's nothing to worry about when you have Bluebird Foundation Repair & Waterproofing on your side. With over 20 years in this industry, our foundation experts can help you with all forms of foundation issues.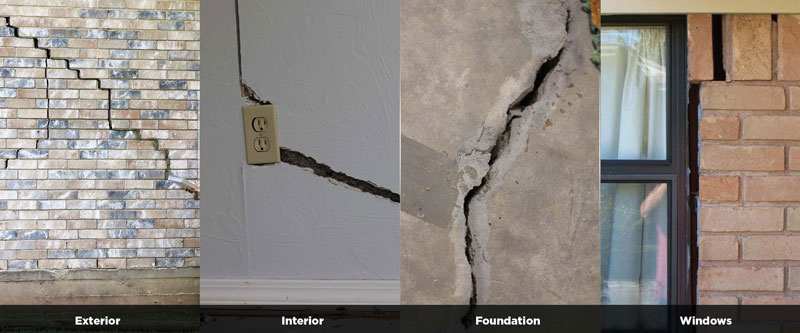 Foundation Issues
As the base of your building, the foundation impacts everything above it. If your foundation settles unevenly, you will notice it in other areas of your home. For example, cracks in interior walls or floors are a sign that something is going on with the foundation. Gaps between siding, doors, and windows, or doors/windows that are suddenly too tight to close are also warning signs.
If you notice a leaning chimney, cracking drywall, gaps by windows and doors, or cracked floors, you may have a foundation issue. Our team of knowledgeable foundation experts will examine your foundation and find the root cause of any issues.
Benefits of Adrian Foundation Repair
Adrian's climate and soil may lead to foundation damage, and if you notice any of the signs above it's time to act fast. Getting your foundation inspected by a professional is crucial.
A failing foundation is a huge safety concern. Once your foundation starts to fail, it will only progressively get worse until it fails completely. When the foundation fails totally, your building will require extremely expensive reconstruction.
Put a stop to foundation issues with Adrian foundation repair. We'll find the reason behind the problem and address the root cause to halt foundation damage in its tracks. Adrian foundation repair will restore the stability of your foundation. In the end, investing in foundation repair will save you money and stress down the line by preventing foundation failure. The earlier you act, the better the outcome and the longer your foundation will last.
Furthermore, Adrian foundation repair will help you maintain the value of your property. Foundation issues are a serious red flag for homebuyers and something that will tank the value of your property. Foundation repair resolves any issues and prevents them from getting worse. When it comes time to sell, you will be able to get top dollar for your property because you kept the foundation in good condition.
Free Adrian Foundation Repair Quote
Bluebird Foundation Repair & Waterproofing is here to help with any foundation issue you may have. We offer excellent but affordable foundation repairs. You can count on our many years of experience and commitment to service. Learn more and request your Adrian foundation repair quote by contacting our team today! Outside of foundation repair, we also offer basement waterproofing and crawlspace waterproofing throughout Adrian.