If you look past your sunlit kitchen, your cozy living room, and stylish bedrooms, you'll find a part of your home working very hard to keep everything standing: your foundation. Thanks to changes in soil and rough Michigan weather, the foundation may change over time.
Ideally, these changes will not affect your home's foundation in any meaningful way. However, when they do, you will want to get to the bottom of the issue as soon as possible.
With more than two decades of experience, the Bluebird Foundation Repair & Waterproofing team looks forward to helping Sterling Heights homeowners preserve the foundation of their homes. Here is what is essential to know about foundation damage: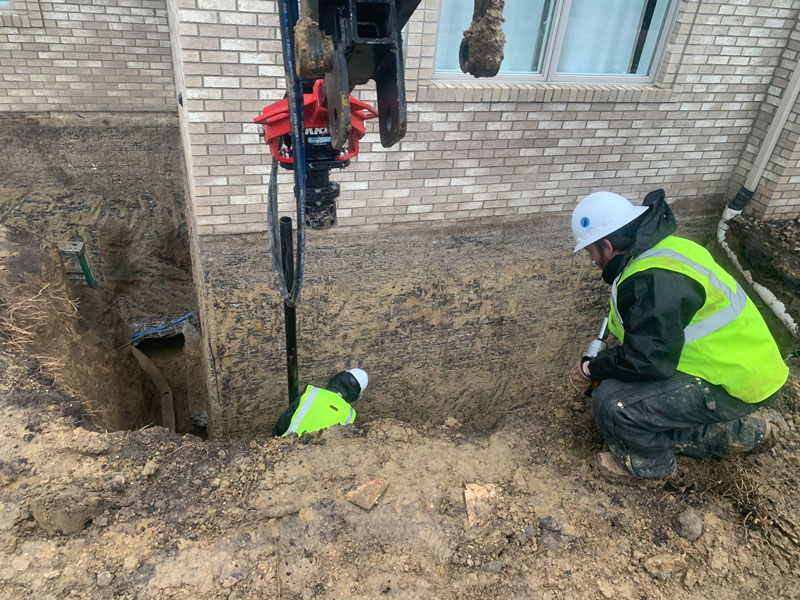 Signs of Damaged Foundation
Identifying problems with your foundation can be challenging if you were never taught what to look for. Fortunately, you don't have to disassemble your entire house to find damage if it is there. You can usually find it by keeping an eye out for cracks in the following areas:
Drywall – Drywall cracks form when your walls move about, usually due to changes in the foundation. These cracks often go unseen, so you'll want to inspect your drywall closely if you think that foundation problems are afoot.
Floor – Cracks happen to even the most sturdy floors when the foundation shifts. Whether you have ceramic tiles or concrete slabs, cracks will only get worse if you aren't on top of them from the jump.
Corners – If you start to see widening gaps between pieces of siding, cracks are likely not far behind. You will want to act quickly to avoid any long-term issues with your foundation.
In addition to watching out for cracks or gaps, you should also know that a leaning chimney is a classic symptom of foundation in distress. You should not expect it to readjust itself. It will need to be examined by an expert.
Why Should I Repair My Foundation?
Cracks in your walls and floors may not seem like a major deal, especially if they are small and not very noticeable. The bad news is that these cracks probably won't remain so small if your home has foundation problems. With time, all that shifting and moving will extend beyond the walls and floors and may even compromise entire rooms. When the damage becomes that severe, you may be facing thousands of dollars of repair costs.
What Bluebird Offers
If your unsteady foundation has you feeling a bit uneasy, you can take a deep breath. At Bluebird, we can help you get your foundation where it should be. We never cut corners when it comes to repair projects. We take our RamJack certification very seriously, so you can rest easy knowing that every material we use has been carefully tested for residential settings.
The type of foundation repair your home requires will depend upon a number of factors, including the type of home you have and the extent of the damage. For example, if your home's structure is more lightweight, we will opt for a helical piering system. If your home has more weight to its structure, a more heavy-duty approach may be necessary. In those cases, we will choose deep-driven steel piercing systems.
If your walls and beams have sustained damage, we have carbon fiber to take care of that. For failing slabs, slab brackets can help hold everything together.
Call Bluebird Today
Foundation problems don't have to determine the fate of your Sterling Heights home. Call Bluebird Foundation Repair & Waterproofing now to get it under control. We're ready to take on any project! Outside of foundation repair, we also offer basement waterproofing and crawlspace waterproofing throughout Sterling Heights.