You trust your Jackson home to stand firm for years to come. That said, sometimes Michigan weather takes a toll on your home's foundation. When this happens, you will want to act quickly to prevent further damage.
Fortunately, we know exactly what to do here at Bluebird and offers Foundation Repair in Jackson, MI. To learn more about home foundation repair services, here is everything you need to know:
Signs Your Home Has Foundational Damage
If you have noticed cracks in the brick of your house or cracks in the floor, it is very likely that your home has foundation damage. Unfortunately, cracks are not the only potential signs of trouble.
Other indicators of Foundation Damage include:
Cracks in corners
Cracks in the drywall
Cracks in stucco
Gaps in door frames or window frames
Leaning chimney
If you have noticed any of these flaws in your home's structure, it is important to take action to remedy the problem before it becomes more serious.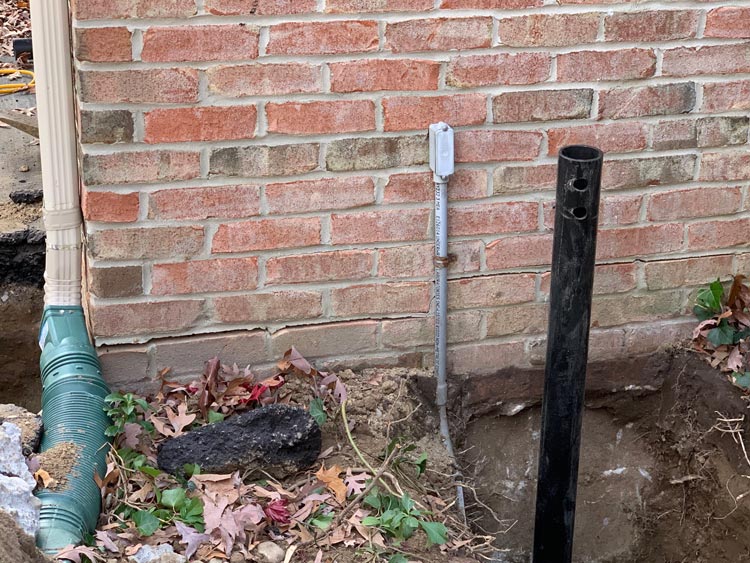 Dangers of Foundation Damage
Foundation damage is not a stagnant force. If foundation damage continues to develop over a long period of time, the foundation will eventually fail. This will cause the house to collapse or the basement to cave in, putting you and your family at risk.
Expenses to fix the foundation damage will only increase as time goes on. Correcting the problem today will save you both time and money. Waiting may only result in a bigger problem at a later date.
If you plan on ever selling your house, foundation issues may decrease the value of your property, making it more challenging to sell. Therefore, it is important find a reliable foundation contractor near you in Jackson to ensure that the foundation work is done correctly and efficiently.
Residential Foundation Repair
Bluebird offers many repair services. We can adapt to meet your specific needs and get your home standing firm once more. The type of repair you need will depend upon many factors, such as the structure of your home and the extent of the damage.
Some of our services include:
Helical Piering System
Deep-driven steel piering systems
Wall Tiebacks
Carbon Fiber
Slab Brackets
What Causes Residential Foundation Damage?
Many different factors can contribute to foundation damage. Some common ones include:
Settling Foundation – The ground beneath your home may shift and change, which is to be expected. However, over time, a constant settling foundation may impact the home's foundation.
Water Damage – Water damage is not only a nuisance that looks bad and smells strange, it can also spell damage for your home's foundation. Water damage may occur if water trickles in through exposed cracks or if a pipe breaks and leaks into your foundation.
Nearby Trees – Trees get a bad rap for their invasive roots and tendency to take up space, but these are not always the most pressing issues. The problem arises when the trees depend on your foundation's soil for nourishment. They may drink up the water giving the soil its substance, forcing the entire foundation to shift.
Foundation Repair Cost
Some of the factors that influence how much your repair will cost are:
The size of the area that needs to be repaired
Depth of the bedrock beneath your home
What kind of foundation the structure has
What parts of the structure need to be supported
Bluebird cannot provide a reliable "ballpark" price over the phone, so we recommend that you contact us for a free inspection and estimate if you suspect any damage.
If you need assistance in financing your repair, we can happily refer you to a trustworthy vendor. Just ask!
Contact Us for Foundation Repair in Jackson, MI!
If you are located in the Jackson, Michigan area and you are worried about your home's foundation, Bluebird Foundation Repair & Waterproofing can help you correct any damage. Don't hesitate to contact us in Jackson for foundation inspection services as well. It is important to inspect your property for any foundation cracks or foundation damage before deciding on the type of repair service needed for your property!
Located near Jackson, Bluebird Foundation Repair & Waterproofing has 20 years of experience doing repairs across Eastern Michigan and Northwest Ohio. Outside of foundation repair, we also offer basement waterproofing, crawlspace waterproofing, egress window installation and seawall repair throughout Jackson.